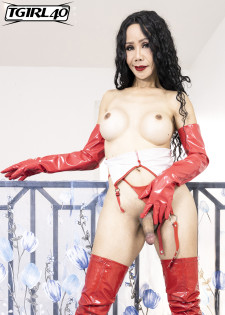 Red PVC thigh-high heeled boots and matching full-length gloves, Rainbow is showing she's firmly in control. This 42-year-old can be quite demanding, and with her big cock, which gets hard at the mere thought of being pushed into a guy's mouth or asshole. She wants you to come over and lick, and tongue her smooth asshole before she's going to fuck your mouth, use your tongue around the head and swallow the shaft - you are going to deepthroat her. And then, if you're lucky she may bend you over and give you a good fucking.
1st Jun 2023
17:27 HD Video
& 110 Photos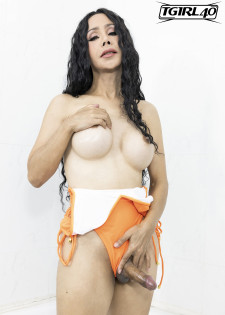 Have you seen her all in gold? Like a queen in days of old She shoots her colours all around Like a sunset going down Have you seen a lady fairer? She comes in colours everywhere . She combs her hair She's like a rainbow Coming, colours in the air. Oh, everywhere. She comes in colours.
18th May 2023
17:26 HD Video
& 117 Photos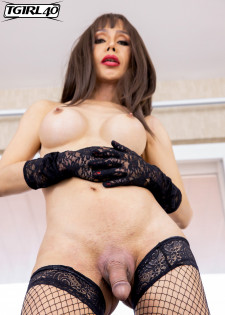 Perfect ass, cock, hot body, nice legs, hot flexing and super hot posing ... everything is just too hot and I'm a cum MACHINE. Come here with me and let's have some fun. My thick hard cock is like an engine so grab your cock and get ready for a wild ride with me as I masturbate my cock and make it cum for you! - Rainbow
9th Mar 2021
17:15 HD Video
& 116 Photos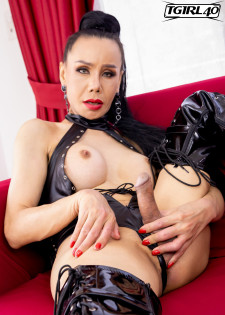 "I am your Goddess! I am gorgeous! You will be mine all the time. I would like to fulfill your most erotic dreams and I'd like to be your fantasy and be your reality. I am in a very horny mood so watch me get kinky and naughty with mysexy outfit!" - Rainbow
23rd Feb 2021
15:37 HD Video
& 124 Photos
Rainbow loves to masturbate and she just can't control herself doing it over a number of times a day. Today, here she is on the bed, very horny and she wants you to keep your eyes on her as she delivers a very hot jerk off for you!
22nd Jan 2020
16:58 HD Video
& 118 Photos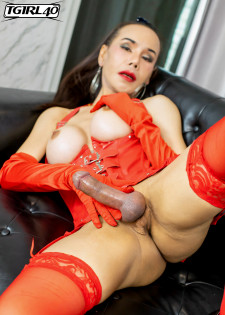 Rainbow has the body of a goddess! Her cute ass and meaty TMilf cock are the perfect combination to satisfy all your wildest desires. Check out this TMilf as gives a very hot TGirl 40 debut
8th Jan 2020
17:32 HD Video
& 112 Photos