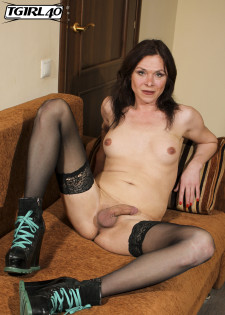 She's been out for the night to a club and she came home alone, and she's horny. No man took her fancy, so Tina would rather play with herself than risk disappointment from someone who couldn't keep up with her ever-lasting needs. Her cock is rock hard and ready to explode, her nipples sensitive and perky and her whole body is tense with the need to orgasm. She plays with herself, imagining what could have been (and when she goes back on the hunt tomorrow, what may well be) and everything she likes done to her, which brings her to a shuddering orgasm and instant relief.
14th Apr 2023
16:47 HD Video
& 119 Photos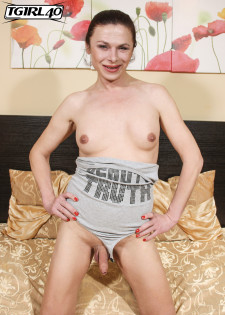 Tina returns and she's in the comfort zone and hibernating from this long cold winter. She awakens from her slumber, and is looking for cuddles from you ... and then maybe a slow gentle 'good morning' fuck? This hot older woman loves sex and she's always ready to go. Big cock, nice tits and a unstatiable appetite for men. Come and snuggle up - and then kiss and fuck, with Tina.
31st Mar 2023
17:17 HD Video
& 113 Photos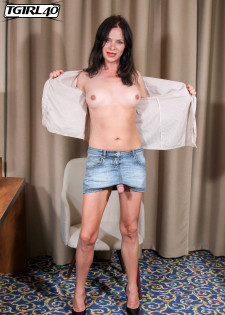 Tina looks simple yet very hot in her outfit and she can't wait to remove it and get the party started. Sit back and enjoy her delicious curves and the joy she brings as she gets naked, makes her cock hard and jerks it off till a creamy cum explodes. Amazing tgirl!
12th Nov 2021
16:51 HD Video
& 119 Photos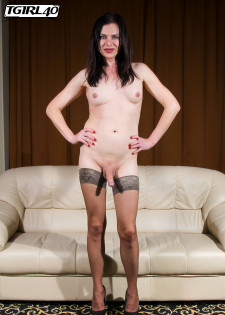 We got you Tina back for the third time and she's still very pretty. Get ready for a one hot solo performance as she fucks her ass and rocks her cock right in front of Teodor's lenses!
12th Feb 2021
16:37 HD Video
& 109 Photos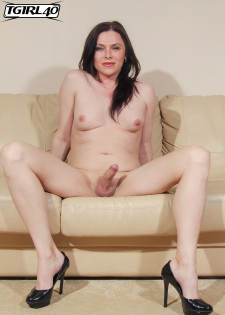 Tina looks unbelievably beautiful in her black dress. But that dress won't be there for long though as she's very excited to get naked and show you exactly how she cums and satisfies herself. Enjoy!
31st Jul 2020
15:38 HD Video
& 116 Photos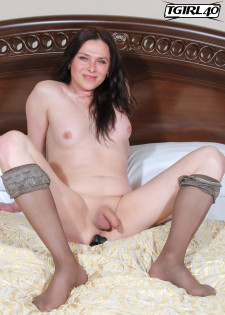 Another gorgeous TMilf arrives here on TG40 HQ and it's no other than Tina! This Teodor Grekov discovery knows every inch of her body and she isn't shy to show it. Need proof? Go get her now!
17th Jul 2020
15:50 HD Video
& 116 Photos